journal description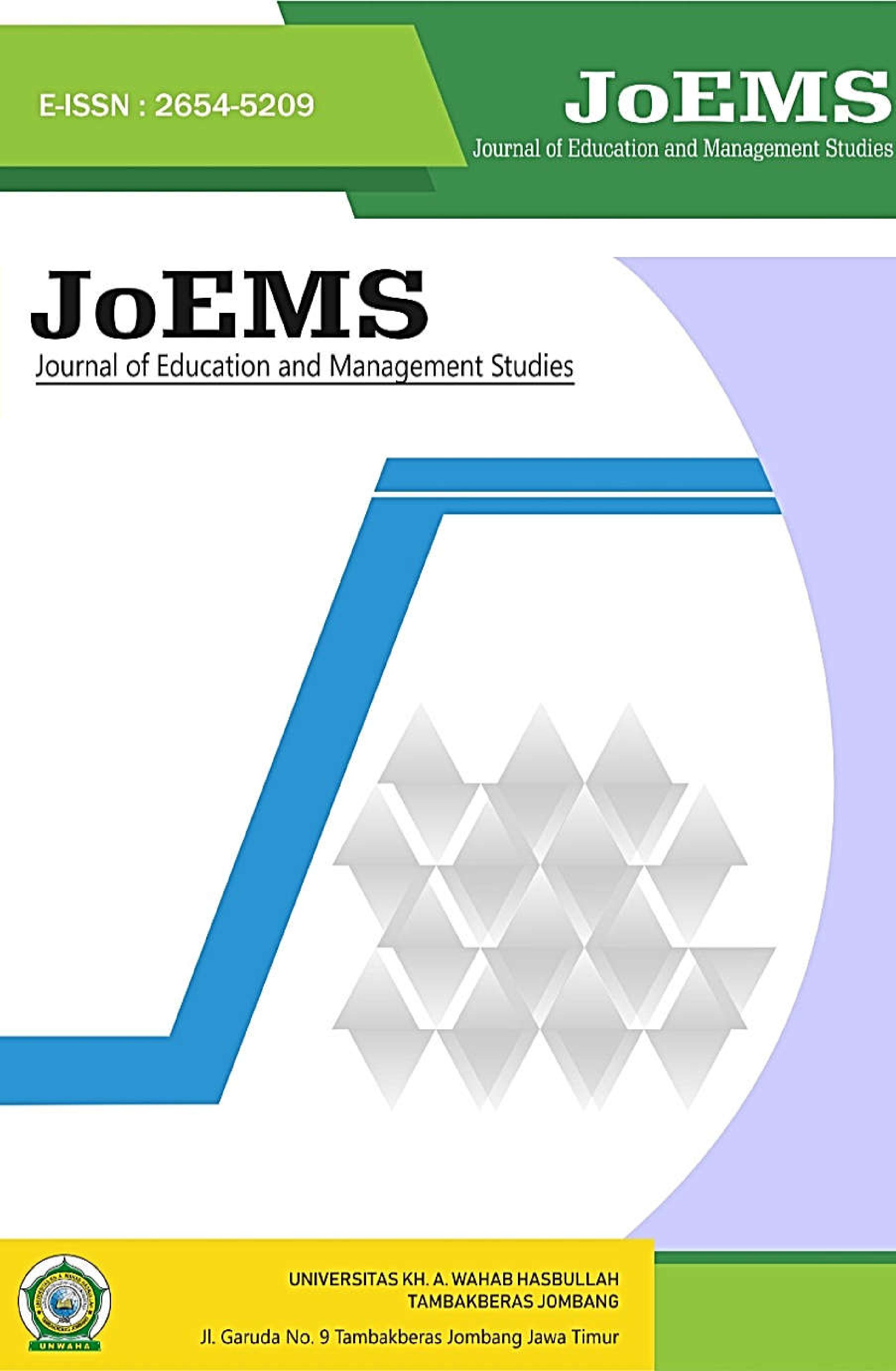 Journal of Education and Management Studies Universitas KH. A. Wahab Hasbullah (JoEMS) provides a media to publish scientific articles as a result of research and development in social and political fields. JoESM publishes research, development and review articles in social and political fields with the following scope: 1. Islamic Education 2. General Education 3. Management 4. Islamic Economics We accept contributions of research articles and conceptual (non-research) articles from general authors or college student . We put more emphasis on research articles.
latest articles
Ramadani R., Arifin M., Fadli K.
Hidayatulloh M., K., Y., Aftoni A., Hilmi M. A.
Putra I., Harianto H., Airlangga P.